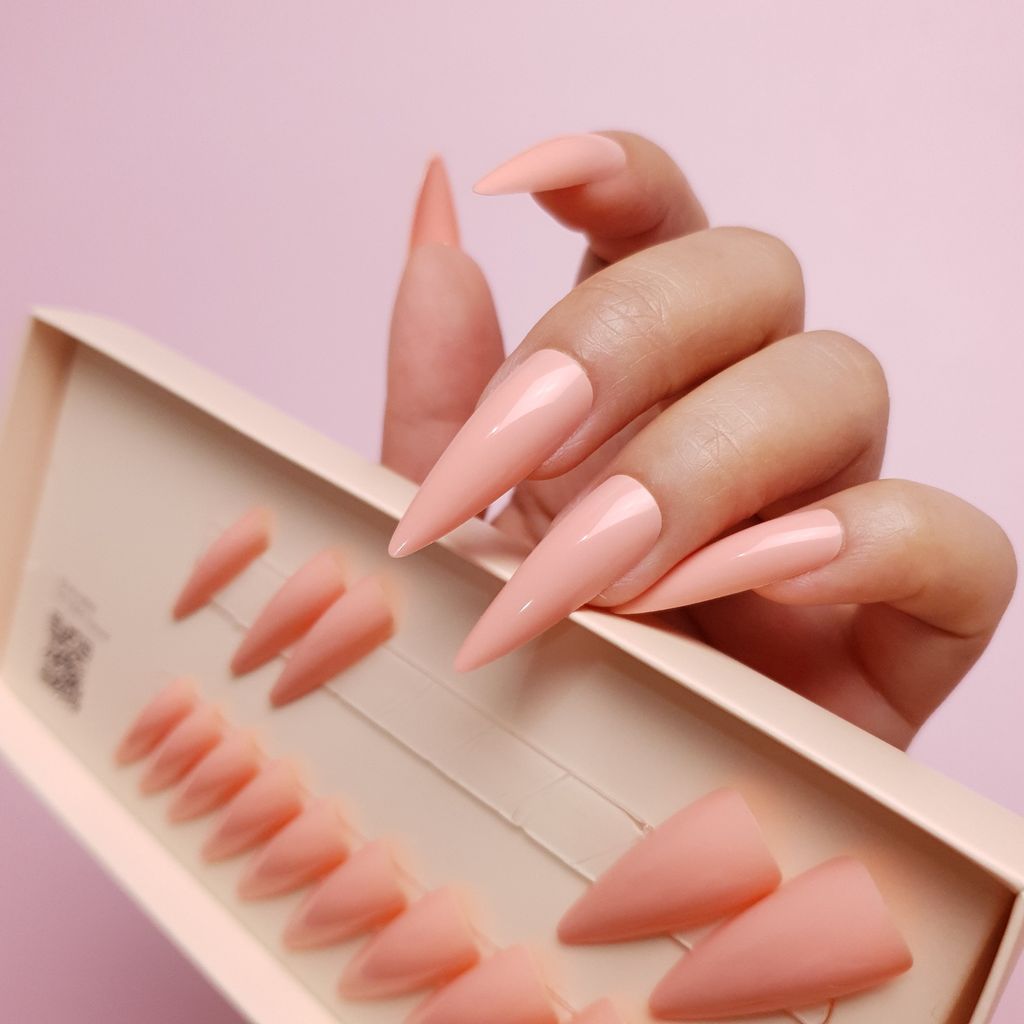 Beauty Blush_ Classic Collection
CLASSIC STILETTO COLLECTION.
No size measurements are needed.
Comes with 20 PCs in 10 Sizes, select the size that fits your nails and clip-on.
Length: 3.2cm to 2.6cm

SET CONTENTS:
▪️20 PCs Nail Tips Press-On Nails.
▪️24 Tabs Jelly Sticker.
▪️1 Nail Glue.
▪️1 Manicure File.
▪️1 Wooden Stick.
▪️1 Alcohol Wipes.
REUSABLE & COLLECTIBLE:
Ideal for daily fashion. Jelly tabs are a double-sided tape special for Press-On Nails. Is safe and easy to remove. Press-On Nails can be reused only with jelly tabs.

HOW TO USE:
Step 1: Cut or trim your nail if necessary.
Step 2: Select the correct size and put it aside.
Step 3: Clean nails with alcohol wipes.
Step 4: Stick the jelly sticker on natural nails, the following stick the Press-On Nails on the root of your fingernails, and press firmly.
Step 5: Don't wash your hand with water for 10 minutes to allow the jelly sticker to hold tight.